Culinary delights at the Smockelaer restaurant in South Limburg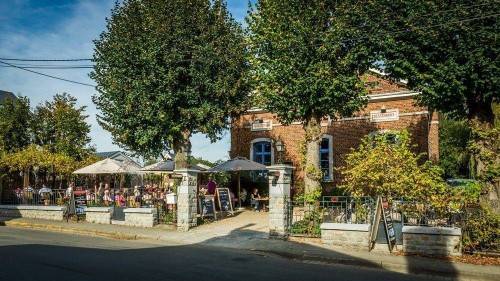 Enjoy the fireplace in Restaurant de Smockelaer in Slenaken
When you enter Restaurant de Smockelaer you will be embraced by the warm and homely atmosphere. At your table you will enjoy a delicious meal made with local organic products with a crackling log fire in the background.
Read more about Restaurant de Smockelaer
Dining out in a group, choose a tasty buffet or menu
We welcome you to dine at de Smockelaer with friends, family or colleagues. Whether you come with 2 people or 300, our chef will prepare the most delicious meals with love. All you need to do is enjoy our hospitality!
Read more about the possibilities
Only the finest ingredients with local organic products
"Not only the meat, but many other products served from the kitchen - as far possible - are from the local region" says Maurice Loo. " I want the best for my four children, and i want the same for my guests. That it is appreciated is already clear from the questions we get. 'Where does that wonderful meat come from?' For us it is a great opportunity to to come into conversation with people. You build such a bond with them, you get guests for life. "
Opening hours
Restaurant de Smockelaer is open 7 days a week from 11:00. The kitchen is open from 12:00 to 20:00. We are happy to prepare the tastiest dishes for you.
That's why Smockelaer
Atmospheric restaurant with fireplace
Spacious terrace
Use of regional products
Burgundian cuisine and generous hospitality
The best value for money