Discover South Limburg by bicycle or on foot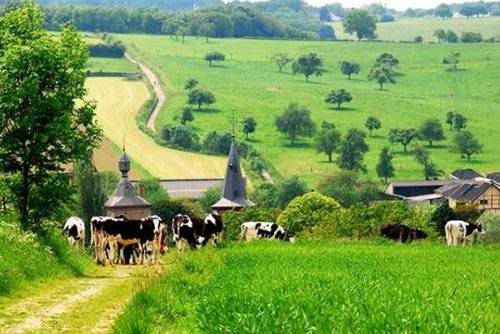 South Limburg has an extensive network of cycling routes and hiking trails. There are numerous opportunities to explore the area for both experienced and novice cyclists and walkers. In addition there are various themed routes. How about the blossom tour, asparagus route or the castles and gardens route?
Cyling to the top of those hills!!? No need, just walk the last bit and enjoy the nature a little longer!
A trip underground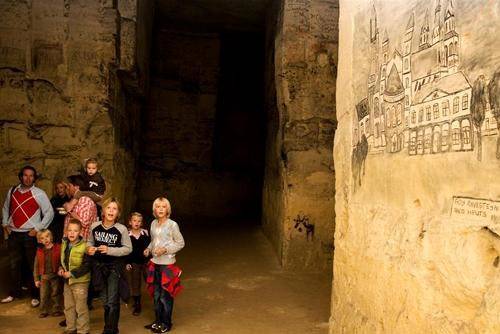 South Limburg's marlstone caves, who doesn't know them? Valkenburg is very well known for it's long underground labyrinth. The caves are definitely worth a visit, not only for adults but also for children it's a fun way to discover the mystery of an underground environment. In addition various activities are organized, such as a Christmas market and various cycling and survival trips.
Swimming and water sports in Limburg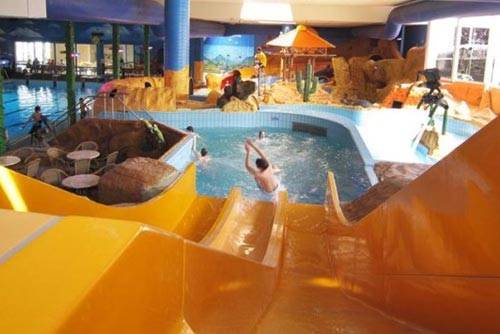 Limburg has a beautiful rolling countryside, but do not forget the water sports. The river Maas offers great opportunities to go rafting, kayaking or canoeing. A spectacular experience! If you'd prefer a day swimming in a mega water park, go to Gulpen (3 km). Zwemparadijs Mosaqua is one of the largest subtropical swimming paradises in the Euro region. The pools, water slides, a pirate ship and spa facilities ensure hours of fun for young and old.
Ultimate wellness? Bubbling in the jacuzzi on the top of the Cauberg in Valkenburg or in the Thermal Baths in Aachen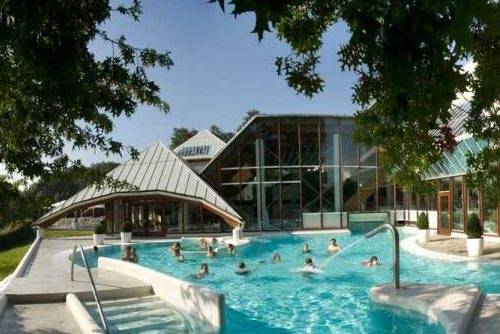 Auberge de Smockelaer is just 14 kilometers away from Thermae 2000. Due to it's unique location on top of the Cauberg in Valkenburg this wellness center is an absolute must if you're looking for the ultimate in relaxation. Relax in the hot springs while enjoying the beautiful views over the Geul valley. Visit the Thermae 2000 website
Carolus Thermen in Aachen is definitely recommended for a relaxing wellness day. You can completely relax In the 8 thermal pools, saunas and beauty salon.
Take a moment to completely clear your mind and enjoy ...